Replace your entire marketing stack.
Bento is an extremely powerful, yet simple to use, all-in-one platform that runs your email marketing, live chat, marketing automation, attribution analytics, and so much more.
First-class integrations with
Shopify,
WooCommerce, and
Ruby on Rails.
New: iOS and Android apps for chatting to visitors on the go!
Bento is omakase — you choose the path and tools you need for the job at hand. Most users start their Bento journey doing the following:
Sending messages.
Send broadcast emails or automate your messaging across email, SMS, and chat.

Talking to customers.
Start conversations and respond to visitors on your website or across social media.

Tracking marketing.
Monitor and report on the entire customer journey of any of your customers.

... then they move to surveying customers, personalizing their website, and so much more. Where will you start your journey?
Lossless, real-time tracking
With all your data in one place you'll be able to track the entire customer journey from anonymous to paid customer.
Bento's JavaScript snippet actively logs all web activity from the minute they touch the website and our plugin + SDKs help you monitor all sales activity for your store or web app. With Bento, you can accurately audit your paid traffic campaigns with unbelievable accuracy and understand how your customers converted. You'll be shocked what you find when you compare our data to other platforms.
Multi-channel marketing automation
Every message will be perfectly orchestrated to send the right message at the right time. Everytime.
As customers move through your site, reading blog posts and adding items to their cart, dynamically change their experience in real-time using web personalization or proactively talk to them over email, SMS or live chat. With everything in one place you'll know exactly what's going on with each customer journey - no more alt-tabbing between apps to figure out what's being triggered!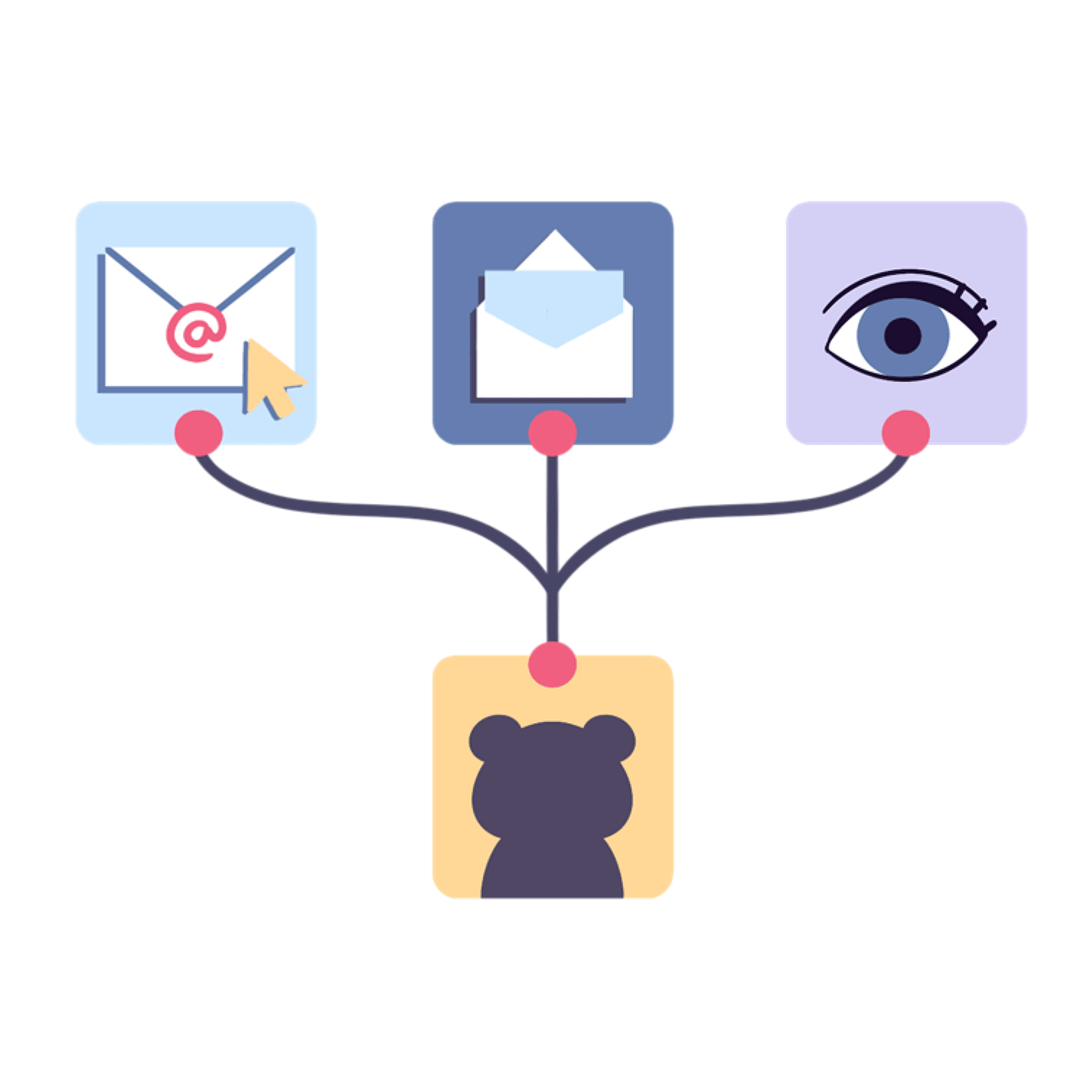 Two-way conversations and live chat
You'll be able to engage with all the marketing activity you're creating. All replies funnel back to Bento.
We've built a delicous set of tools to help you support and build deeper relationships with customers. Whether your customers are talking to you on live chat, SMS, email, Twitter, Whatsapp, or Facebook you can manage it all in one simple place. Additionally, all your marketing messaging will all forward back to Bento Conversations - no more clogged inboxes after a broadcast!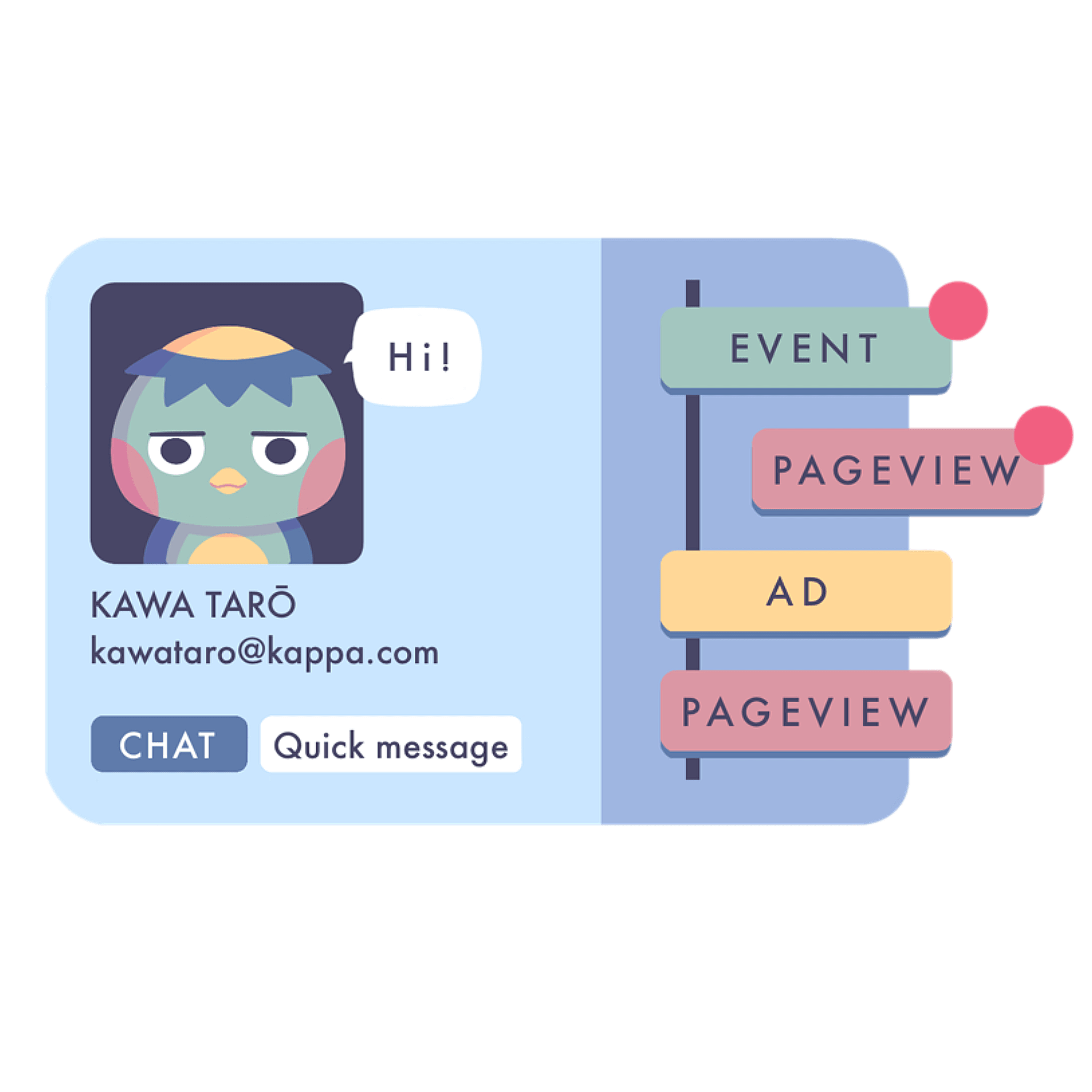 Inside every account; everything you need to give your visitors a personalized experience with your brand combined with the best support you've ever had with a software product.
High Availability
Bento has been architectured to be lightning fast, and real-time. As customers flow through your site they will have their experiences updated like magic.
Enterprise Scale
Whether your tracking a sale per day or millions of orders per month we can handle your demand. We love a good challenge and look forward to these projects most.
Next Level Support
You've never worked with a software provider that has our level of customer service. Only Bento provides minute response times and direct contact with the developers.
Lossless Tracking
Bento tracks your customers journey from their first, anonymous, ad click across multiple devices for life. Double verify your advertising and performance marketing data.
Improved Deliverability
Our platform is the first to automate many of the tasks that other ESPs make you do manually. From email validation, spam protection, IP rotation and warmups, we have you covered.
Flexible Pricing
Bento is almost always more affordable than any other traditional ESP, live chat, and analytics service — especially when you factor in how many tools we replace in your marketing stack.
Try Bento for Free
"I love Space! I love the ease of use, I love the fact that I have total creative freedom. The template is really nice and offers quite a large set of options. It's beautiful and the coding is done quickly and seamlessly."
Ty Greene
VroomVroomVroom
"We are incredibly impressed with Space and how well it supports its customers with amazing products and services. One simple subscription gives you access to all our tools, plus so much more."
Peter Lewis
Tanganyika Wildlife Park